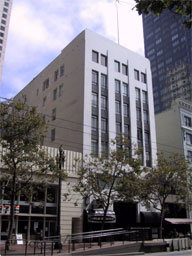 Portland-Pacific, LLC is a private real estate investment firm founded by Christopher Zupsic in 1989. Specializing in value added real estate investments on the West Coast, Portland-Pacific acquires underperforming properties where attention to structural and management improvements will result in enhanced financial performance.
Portland-Pacific began with small investment properties in Los Angeles and has systematically advanced into larger and more complex development opportunities. The company has successfully completed over four dozen projects in Los Angeles, San Francisco, Santa Barbara, Fresno, and Portland.
The firm's approach is to focus on specific markets and apply a concentrated effort towards acquiring and managing assets. Over the years the company has developed a systematic process of identifying potential properties and contacting current owners directly. This was first proven successful in the early 1990's when the company cataloged every property in a section of Southeast Portland and proceeded to acquire thirty-six buildings over a three year period. Similar efforts have been made in Fresno, Santa Barbara and San Francisco.
Portland-Pacific targets properties averaging in size from 25,000 to 50,000 square feet, and has successfully renovated residential, office, industrial, and retail projects.
The firm maintains offices in San Francisco and Santa Barbara, and is fully integrated with staff and professional relationships capable of performing all disciplines in real estate development and management.